Like fine wine, many of the best things in life get better with age! Combine the early efforts of the immensely talented games designer Vital Lacerda on the classic board game Vinhos; add the inspired new artwork of Ian O'Toole; and polish it all off with the Deluxe Edition production talents of the team at Eagle-Gryphon Games. Et voilà, a new star is born: the 2016 Vinhos Deluxe Edition board game!
Vinhos Deluxe Edition supports 1 to 4 players and takes 30 to 45 minutes per player to play. Here we are selling the English version.
This Deluxe version comes with a new simplified version of the original game, 30 new tiles, a new region to play, Advertisers and Madeira Island expansions and entirely new artwork.
Vinhos Deluxe Edition comes with two games: The new Special Vintage 2016 and the 2010 Reserve games. The game comes with 2 rulebooks, a reference book, player aids and a double-sided game board twice the size of the original. Of course, the Deluxe Edition also features new and improved game components, a much higher production quality and amazing new art from Ian O'Toole!
2010 Reserve Edition
The 2010 Reserve Edition retains the gameplay of the original 2010 edition with only a few minor changes that affect overall balance and implementation of the many expansions (Madeira, Experts, Extended Vineyards, etc).
Special Vintage 2016 Edition
The new Special Vintage 2016 Edition features a simplified version that implements different gameplay. While easier to explain, the Special Vintage 2016 Edition has the same depth as the 2010 Reserve Edition. Changes include the removal of the bank action, a more accessible fair and a more straightforward approach to scoring. Two larger changes are the addition of the Magnate actions that mimic the mechanics of the experts and a new mechanic at the end of each fair that allows players to receive extra actions in exchange for a bottle of wine.
New additions to the 2016 Special Vintage Edition:
Double sided player boards can be used in both game versions
A 9th region has been added
A new estate has been added
The Farmer (a new worker) has been added
The Fair has been streamlined with new mechanics
18 actions tiles replace the manager's actions
22 multiplier tiles for final scoring
The bank action has been removed
The "zero" initial Vintage tile has been removed
The Export action has been optimized for 2 players
The limit on experts was replaced with another vineyards action
No exceptions on a number of things you can do on your turn (For instance, you can now you can buy, hire, sell, and export 1 or 2 things in every action)
Gameplay has been simplified and explanation time has been reduced
New solo rules designed for the new game version
What's in the box?
1 2-Sided Game Board
12 Cellar Tiles
9 Vintage Tiles
24 Wine Experts
18 Action Tiles
36 Vineyard Tiles
40 Bank Note Tiles
104 Wine Tiles
22 Multiplier Tiles
19 Wineries
4 Player Markers
12 Enologists
16 Farmers
32 Barrels
18 Solo Cards
40 Player Discs
1 Round Marker
20 Renown Cubes
6 Porto Wine Tiles
2016 Rulebook, English
4 Player Aids, English
4 Player Boards
Reference Book, English
1 2010 Rulebook, English
4 Feature Discs
20 Fair Tiles
Players: 1-4
Playing time: 125 min.
Language: English & Italian
Language dependence: NULL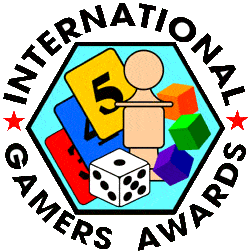 International Gamers Award 2011 Nominee