Space Infantry Resurgence Core Rules V2.1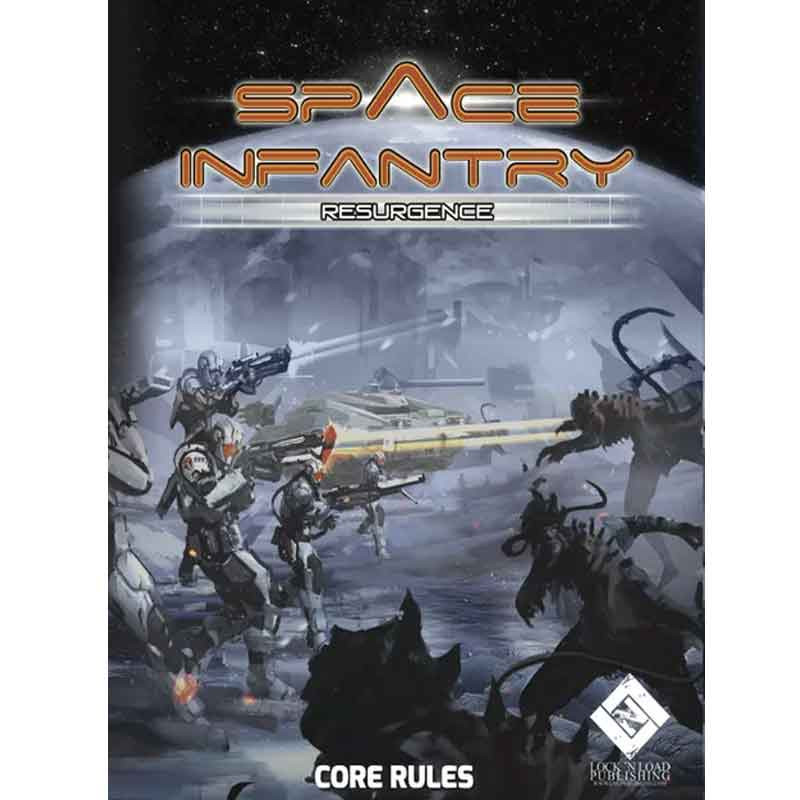  
Space Infantry v2.1 rules are the latest set of guidelines and regulations for the game system written by Blackwell Hird and, Gottardo Zancani Lead Developers of Space Infantry Resurgence Series.
Last items in stock
Available on: 31/01/2014

Game description
Space Infantry Resurgence is a robust gaming system that features a unique solitaire game and has been further expanded to provide both co-op and two-player modes of play. In Space Infantry Resurgence you command an elite squad of veteran Space Infantry soldiers taking on the daunting task of fighting against unknown alien foes, through challenging environments, using only the weapons and tools brought with you, or whatever can be scrounged along the way in order to achieve victory.

These rules present the core rules for the game system. This new rule book has been designed to place all the rules in one book, making playing the game is easier and faster than ever.
Jugadores: 1-2
Duración: 40 min.
Lenguaje: Inglés
Dependencia del lenguaje: alta
Edad: 12+
Product Review
Reviews (0)

All reviews (0)
Excellent (0)
Good (0)
Medium (0)
Poor (0)
Terrible (0)

Latest
Oldest
High rating
Low rating
Helpful