Kutuzov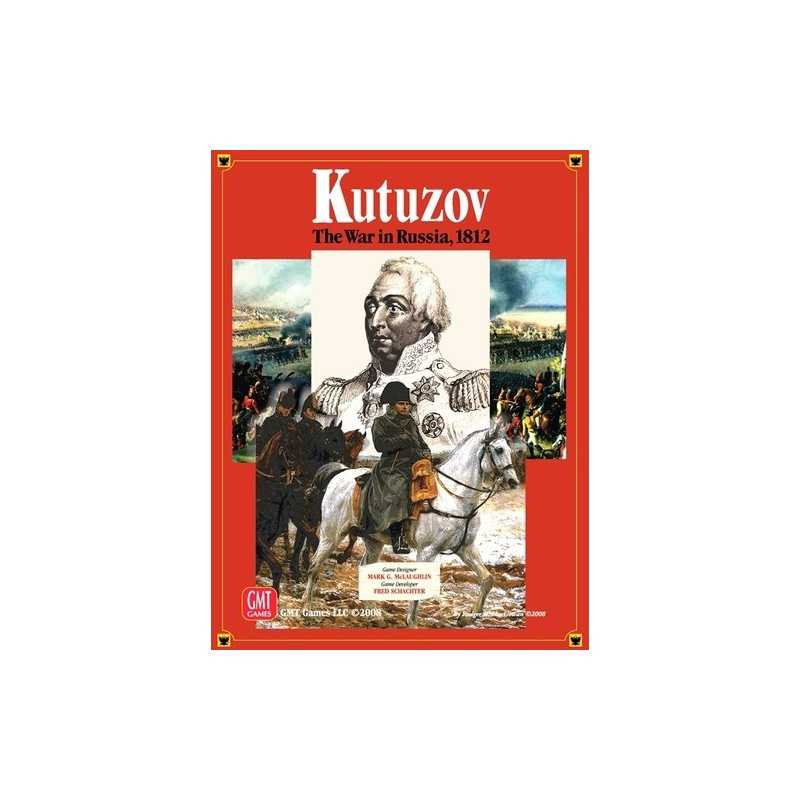  
Kutuzov 1812: Defending Russia From Napoleon, is designed for two, three or four players. One player or team takes the Imperials, whose Army of the North – with Leaders Napoleon, Ney, Davout and the Prussian Yorck and Army of the South—with Murat, Eugene, Poniatowski and the Austrian Schwarzenberg
Out-of-Stock
Available on: 31/01/2014

¿Enfundamos tus cartas?
Sleeves
Formato magic: "66 X 92 mm Fundas para cartas Ultra pro (100 unidades)". VER PRODUCTOS RELACIONADOS PARA COMPRAR

Game description
Kutuzov 1812: Defending Russia From Napoleon, is designed for two, three or four players. One player or team takes the Imperials, whose Army of the North – with Leaders Napoleon, Ney, Davout and the Prussian Yorck and Army of the South—with Murat, Eugene, Poniatowski and the Austrian Schwarzenberg; must invade and either conquer Russia through occupation of its capitals and key cities, or through decisive battlefield victory break the Russian army's "Will to Fight."
One other player or team takes the Tsarist forces, whose First Army – with Leaders Barclay, Constantine, Wittgenstein and later Kutuzov himself and the Second Army – with Bagration, Tormassov, Platov and later that "Damned Sailor" Admiral Tchitagov; must not only defend Mother Russia but also later expel the hated invaders from her sacred soil. (No bias here, but after all, the game is called 'Kutuzov," not "Uncle Nappy Goes to Moscow"). In games with three or four players, victory goes not just to the winning team, but the player on that team who gains the most points, something that not only enhances competition but also helps recreate the many petty jealousies that plagued the combatants of both sides during this epic campaign.
Players: 2-4
Playing time: 150 min.
Language: English
Language dependence: HIGH
Age: 14+
Product Review
Reviews (0)

All reviews (0)
Excellent (0)
Good (0)
Medium (0)
Poor (0)
Terrible (0)

Latest
Oldest
High rating
Low rating
Helpful