BattleLore: Call to Arms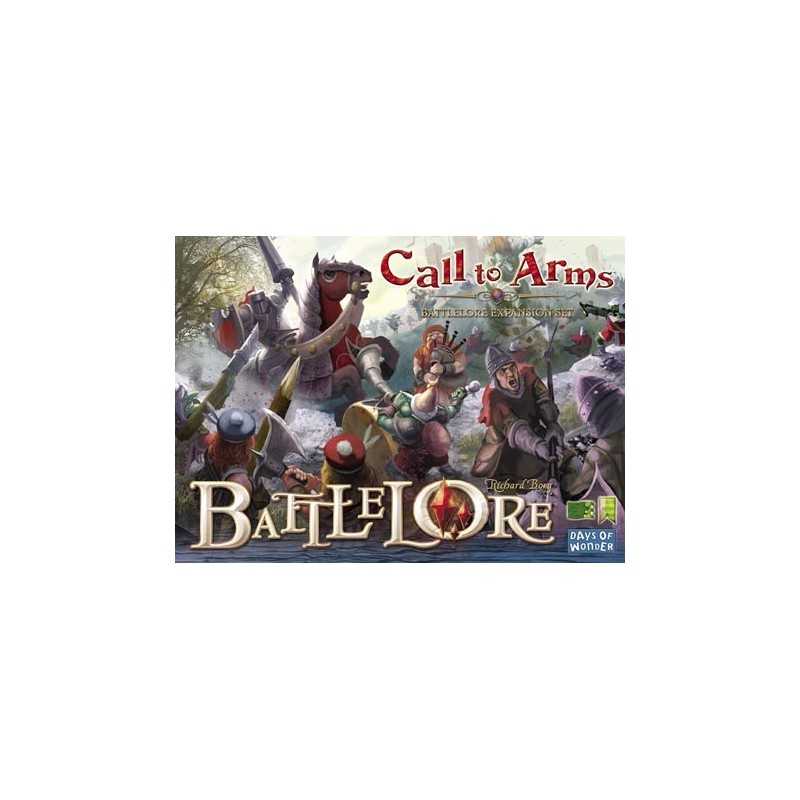  
Call to Arms is the first purchasable expansion to the popular BattleLore game system. This expansion allows for the personalized deployment of your troops. Individual games will no longer be subject to predetermined scenarios and troop placement. Instead, players may choose various pre-defined battle maps
Out-of-Stock
Available on: 31/01/2014

Game description
Call to Arms is the first purchasable expansion to the popular BattleLore game system. This expansion allows for the personalized deployment of your troops. Individual games will no longer be subject to predetermined scenarios and troop placement.
Instead, players may choose various pre-defined battle maps (or create their own!). Then from an innovative Deployment deck, players may set-up their armies as they please. The new deployment deck will allow you to react to the land, establish reserves, and gain the initiative by out-scouting your opponent.
The expansion will also introduce a more organized deployment system through the Feudal Levy system: new tokens are included that correspond to the three color types of troops. The expansion will also include new terrain hexes. Release of Call to Arms is scheduled for May 2007.
Players: 2
Playing time: 60 min.
Language: English
Language dependence: HIGH
Age: 12+