3 Years of War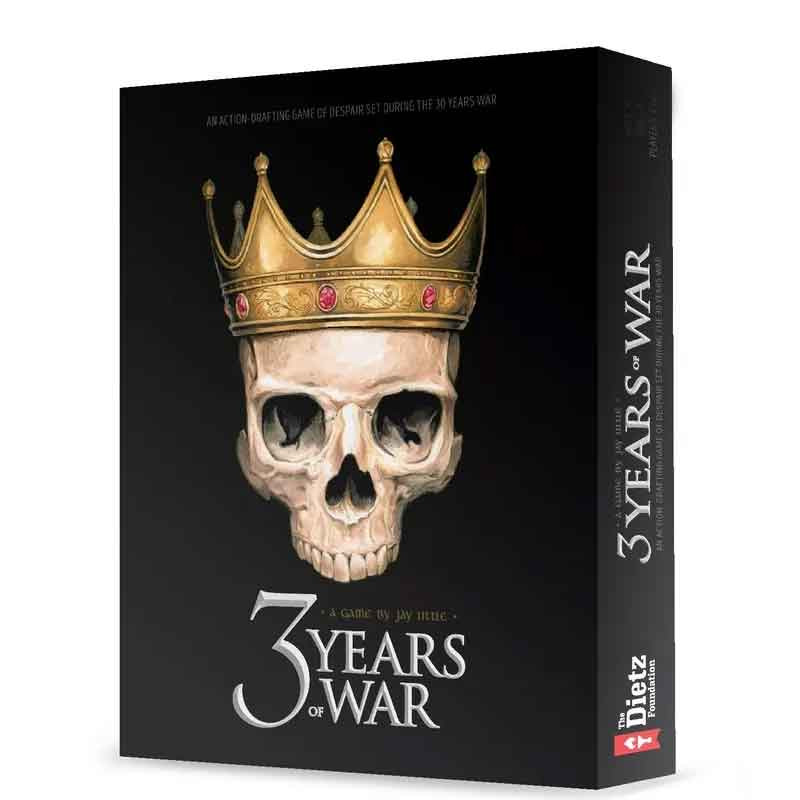  
3 Years of War is a card-based hand- and resource-management game. Through cunning card play, players vie for precious resources while making the most out of desperate situations and increasingly bleak options. The player who best navigates this barren and bitter landscape, minimizing their setbacks along the way, may have what it takes to survive...three years of war.
Out-of-Stock
Available on: 31/01/2014

Game description
War is upon you. The major houses have all but forgotten you, yet your neighboring rivals have not. Be wary lest your enemies — and the crushing despair of war — destroy you once and for all!
Players: 3-5
Playing time: 90 min.
Language: English
Language dependence: LOW
Age: 12+
Product Review
Reviews (0)

All reviews (0)
Excellent (0)
Good (0)
Medium (0)
Poor (0)
Terrible (0)

Latest
Oldest
High rating
Low rating
Helpful