Dixit
 
Each player at his turn plays the storyteller. He is given a single picture, while the other players get a hand of six pictures. The storyteller says a sentence or a word connected to his picture, then each player chooses one of his pictures to bet upon. All pictures are showed face up, and every player have to bet upon what picture was the stor
Last items in stock
Available on: 31/01/2014

¿Enfundamos tus cartas?
80 X 120 Sleeves
DIXIT SIZE: "80 X 120 mm Dixit SLEEVES". You can buy this sleeves directly from this page, see RELATED PRODUCTS.

Game description
Each player at his turn plays the storyteller. He is given a single picture, while the other players get a hand of six pictures. The storyteller says a sentence or a word connected to his picture, then each player chooses one of his pictures to bet upon. All pictures are showed face up, and every player have to bet upon what picture was the storyteller's.
If nobody or everybody finds the correct picture, the storyteller scores 0, and each of the other players scores 2. Otherwise the storyteller and whoever found the correct answer scores 3. Players scores 1 point for every vote gotten by their own pic.
The game ends when the deck is empty. The greatest total wins the game.
Players: 3-6
Playing time: 30 min.
Language: Portuguese, Spanish & English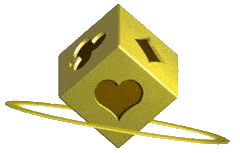 As d'Or 2009
Spiel des Jahres 2010
Product Review
Reviews (16)

All reviews (16)
Excellent (14)
Good (2)
Medium (0)
Poor (0)
Terrible (0)

Latest
Oldest
High rating
Low rating
Helpful